Arm Physiotherapy Melbourne
At Melbourne CBD Physiotherapy, we offer world-class arm physio in Melbourne to anyone who needs it. We have over forty years of physiotherapy experience, so you can be confident that we'll get your arm injury solved at our physiotherapy clinic in Melbourne.
At Melbourne CBD Physiotherapy we offer the best in diagnosis and treatment of arm-related injuries through our highly experienced physiotherapists, who combined have over 40+ years of education and 30+ years in professional sport.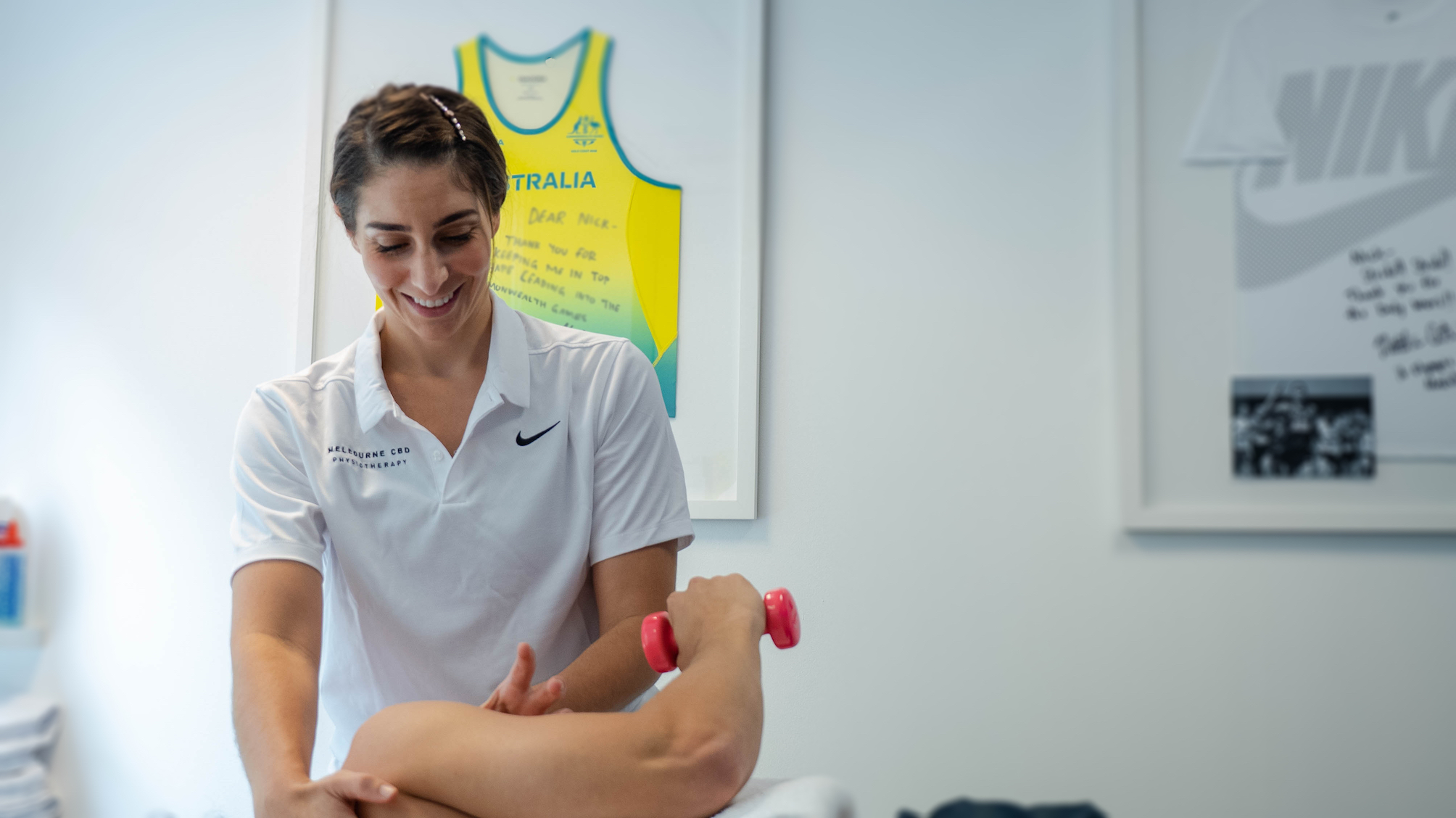 What can you expect from an appointment at Melbourne CBD Physio for your arm injury? 
Arm physiotherapy involves pain, discomfort, or functional limitations to the elbow, wrist and hand. During your initial consultation, one of our expert physiotherapists will provide a comprehensive assessment of your arm injury. This is followed by a clear management plan to give you confidence on the best steps to return your arm back to full function. Take a look at a sample of an arm physio assessment here:
Can a physio help your arm injury? 
Still unsure if you need physio for your arm injury? Give us a call and one of our friendly staff will assist you in determining if physio can help your arm injury.
How Arm Physio Could Help You
Whether you have a fracture, torn ligament, muscle strain, or suffering from pain, physiotherapy is a great way to improve your arm injury. At Melbourne CBD Physiotherapy, every arm injury will be individually assessed and managed by our experienced physiotherapists to ensure we deliver an optimal treatment outcome. During your appointment, it is likely we will use a number of techniques for your arm physiotherapy in Melbourne, such as:
Soft tissue and manual therapy
Exercise program
Braces, taping, and support
Education on injury and prevention
How Long Does Physiotherapy For Arm Pain Take?
Depending on the severity and cause of your arm injury, physio could be as simple as a few days or as long as months. Our goal at Melbourne CBD Physio is to resolve your arm pain quickly, and empower you with strategies to prevent further injury or minimise exacerbations.
Book Your Arm Physio Session Today With Melbourne CBD Physiotherapy
As the most experienced sports physiotherapists in Melbourne's CBD, our clinic is conveniently located just 6 minutes away from Flagstaff, Southern Cross, and Flinders Street stations or a short tram ride along Bourke, Collins or Elizabeth Street. Whether you're looking for an appointment in person or via telehealth, a rehab space, or simply advice on how arm physiotherapy could help you, give us a call on 03 9670 3051 or book online today.