Melbourne CBD Physiotherapy: Experience, Excellence, Results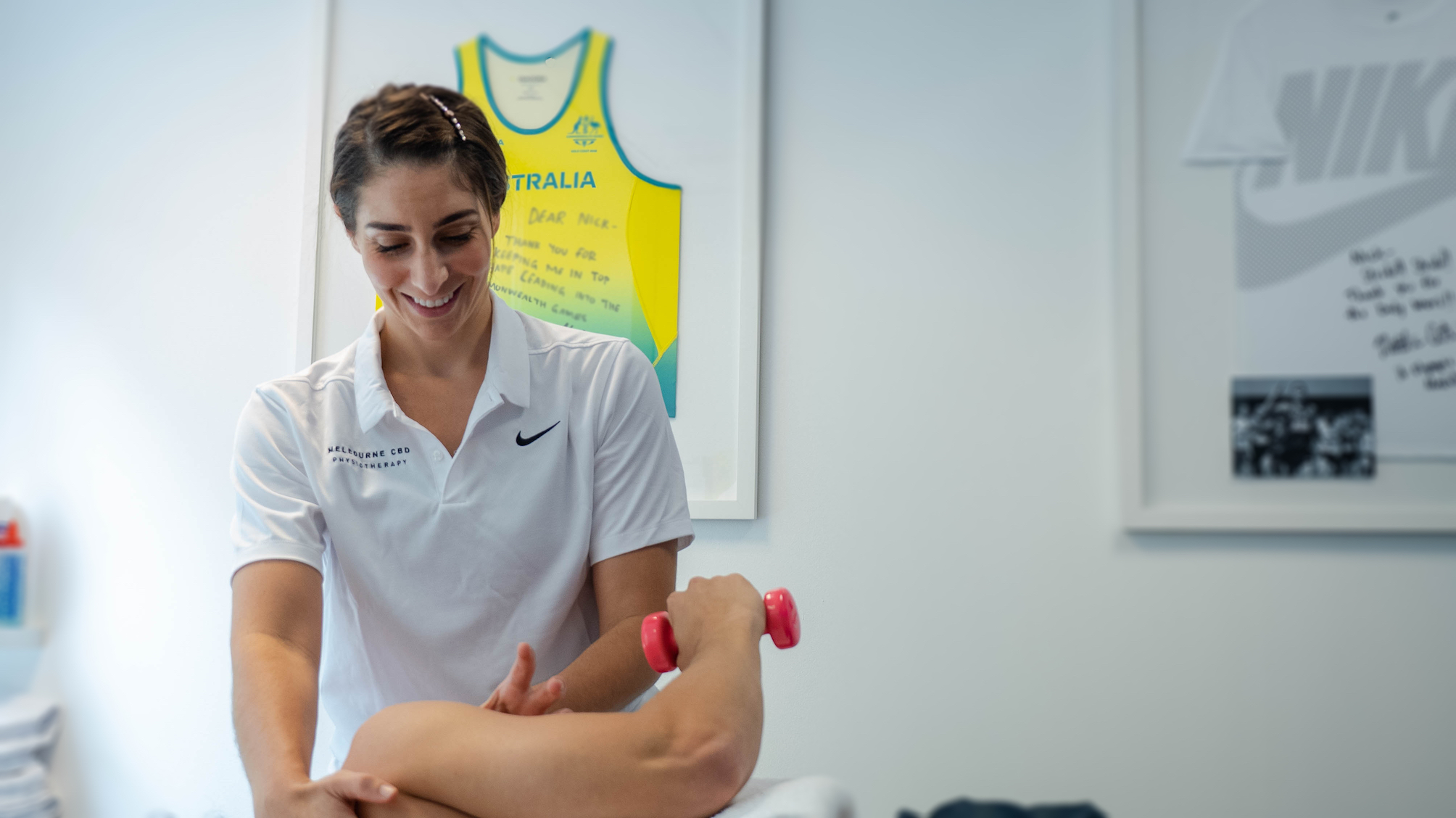 Adrianna Cann is our leading female practitioner here at Melbourne CBD Physio and is a renowned physiotherapist in Melbourne. In 2020, Adrianna was thrilled to become the Head Sport and Exercise Physiotherapist at Collingwood AFLW. 
Adrianna joins us from a strong physio background, and is proud to be helping our local runners and sports enthusiasts here at our state-of-the-art Queen St physio clinic using the latest techniques, advanced technologies, and top-of-the-range equipment and machinery. 
Physiotherapy Positions
APA Titled Sports and Exercise Physiotherapist
Collingwood Football Club AFLW – Head Sports and Exercise Physiotherapist
Ice Hockey Australia – Tour Sports and Exercise Physiotherapist
Waverley Falcons Basketball – Sports and Exercise Physiotherapist 


Qualifications
APA Titled Sports and Exercise Physiotherapist

Masters of Sports and Exercise Physiotherapy

Bachelor of Physiotherapy

About
Adrianna has demonstrated a passion for physiotherapy from a young age, gaining a Bachelor's Degree in Physiotherapy from La Trobe University. Adrianna continued with her studies at La Trobe University, later achieving a prestigious Master's Degree in Sports Physiotherapy. Adrianna is also a certified APA (Australian Physiotherapy Association) sports physiotherapist offering expert treatments, rehabilitation, and physio in the CBD.
Proud to call Melbourne 'Home', Adrianna can't think of a better place to put her physiotherapy skills to good use than by working as a physiotherapist in the Melbourne CBD. Since her time at university, Adrianna has been particularly interested in the complex area of biomechanical analysis, focusing on how the body moves. This makes Adrianna an integral part of our Melbourne sports physiotherapy team, leading our department for shoulder injuries, knee injuries, and knee reconstruction treatments.
Adrianna's early interest in becoming a Melbourne sports physio came from her childhood passion for sports, games, and physical activity. This passion is something that has remained a constant in Adrianna's life, and resulted in her playing State Championship level basketball, and continues to enjoy playing netball. Adrianna retains a strong relationship with the Victorian State Basketball Team, and also provides her services to the Waverley Falcons Basketball Club, proving herself to be one of the most in-demand physiotherapists in Melbourne.
When she's not practicing physiotherapy in the Melbourne CBD, Adrianna can be found supporting her local sports clubs, competing in sporting tournaments, and reading up on the latest trends and advancements in physiotherapy in Melbourne, to ensure she stays at the forefront of the Melbourne physiotherapy revolution. Adrianna also enjoys spending quality time with her friends and family, and travelling around the city to experience some of the very best local sights, attractions, and scenery.